---
FREE UPDATES & INCREDIBLE SUPPORT
ITOD comes with massive improvements in performance, function, automation and proven cost savings for Bar Associations. Setting the standard is what we do best and now we have continued our innovation by delivering ITOD, our Software as a Service (or SaaS) product for Bar Associations.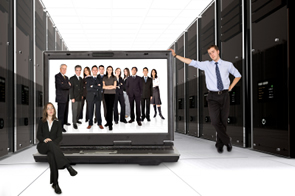 ---
2000000
+
LRS Cases Created
$
20000000
+ Association Revenue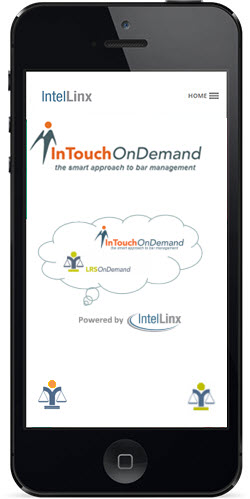 ---
---
---
WHAT OUR CLIENTS ARE SAYING
IntelLinx provides unsurpassed customer support, training and service.  They are constantly innovating and always looking to ensure that the user interface is the best it can be.  Seldom does a tech company or its representatives truly partner with you to fashion solutions for what you need – but IntelLinx does.
We have found ITOD to be very intuitive, easy to use and a real time saver for staff.  Having an integrated system that brings together our Membership, LRS, Events/CLE  & Fee Arbitration information has been fantastic.
"Intuitive, Easy to use, Professional / Clean Appearance, Simple to use."
"We are extremely please with IntelLinx and the ITOD system. The Referral System is bliss. The customer support is unsurpassed in the quality and customer service. We highly recommend them to other Bar Associations and Referral Services."
" The IntelLinx staff are a cracker jack team with which to work – professional, helpful, very timely – a pleasure and I'd do it again with you in a heartbeat."
"We're very happy with the the software. Our LRIS director had to spend 3 days sending out monthly case update requests to our panelists with the old system, and now it takes a matter of seconds! IntelLinx has been very responsive to our requests, and up-front about what can & cant be done. They are truly a pleasure to work with, and are very accommodating and understanding of our needs"
"The IntelLinx system has cut my time spent on the LRS by almost 50%, freeing me up to take care of more strategic matters."
"InTouchOnDemand is a wonderful system, in fact, I was just thinking this morning after entering a client's information how fast and easy it is to use. You have to see it in action to really appreciate how streamlined the process is and all the options they give you, I love it. I've worked for CCCBA for 23 years and this is the best system ever.
"I recently used the new Contra Costa County Bar Association on-line membership system to update and renew all our Attorneys. It was easy to navigate and well-organized. All in all, I found ITOD to be user-friendly, clear, concise and professional."
"InTouchOnDemand online membership worked flawlessly."
"We are extremely pleased with InTouchOnDemand and would highly recommend it to other Bar Associations throughout the country. ITOD integrates the myriad programs and functions we manage, while providing higher efficiencies that minimize staff time in all areas"
"The website looks great and the member portal is terrific!  We are already getting compliments from the members!
Thank you for all your hard work and diligence in getting everything just right for us!!  We appreciate all that you did to make the system work for our bar association!"